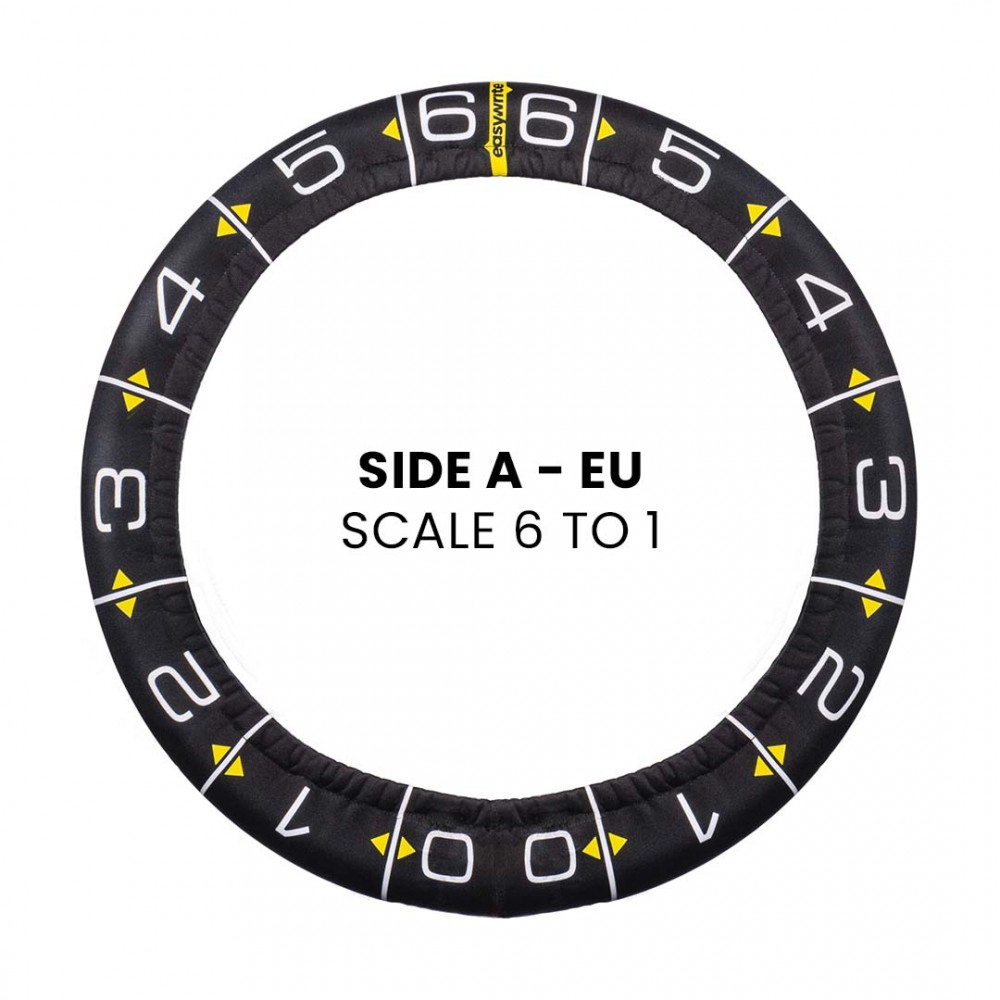  
EASYWRITE STEERING WHEEL COVER + TUTORIAL
EASYWRITE is the new method for making pacenotes in the rallies, which is possible to learn thanks to its own patented tool developed by our team, and the online tutorial available on our website.
Rally drivers have also the option to select their favourite system. This is possible because Easywrite's steering wheel cover is double face: on one side the number '1' is at the centre of the steering wheel cover, and the numbers go up to '6' for the slowest turn. Flipping it on the other side, the number '6' is at the centre meaning the fastest turn, with numbers going down to '0', usually for a hairpin turn.
Patented steering wheel cover for automotive and motorsport use
Bi-elastic insulating neoprene fabric
Antiskid rubber coating inside
Sublimated print outside
Product box 150x100x60mm
Product weight 75gr
Thickness 2mm
Universal standard size
Great handling
Perfect adhesion
Equidistant curve rays
Radius mark indicator sticker to be applied to the center of the dashboard
User manual
Tutorial videoclip
No customer reviews for the moment.